City water inlet Adaptor kit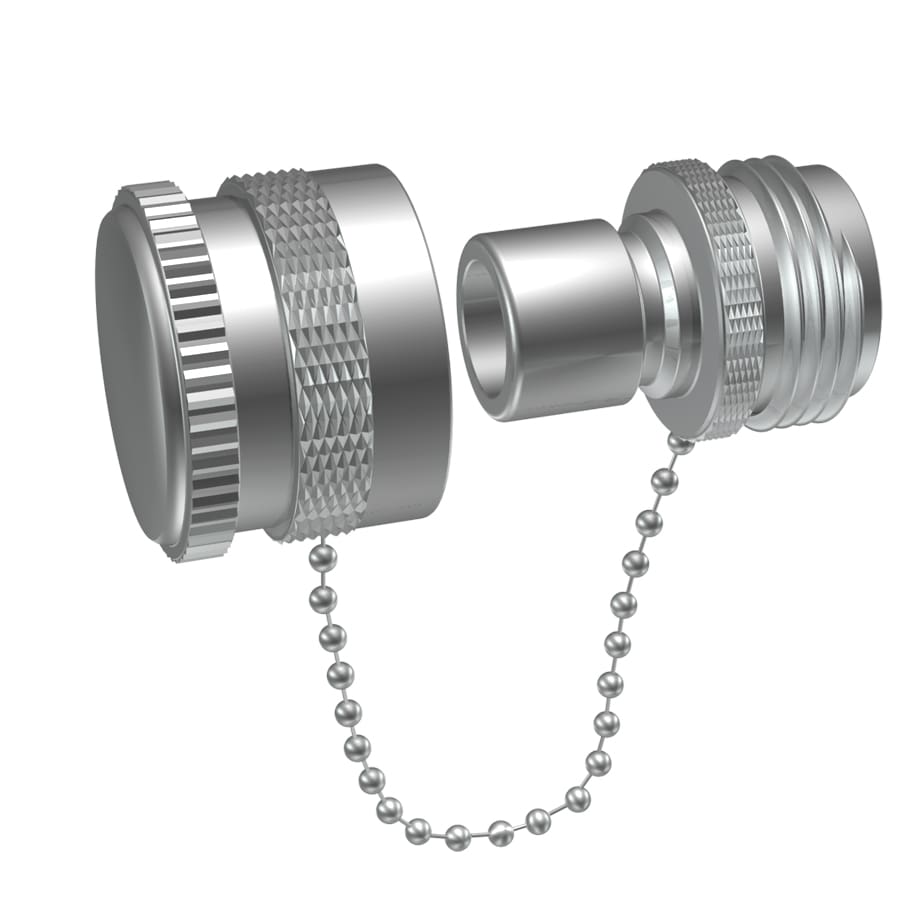 Convert your current threaded water inlet to a quick connect water inlet. The city water inlet adaptor kit turns any screw-on water inlet into a quick connect inlet. First, it enables you to not have to screw on and off hose ends or fittings. Then, there is no more having to turn on and off the water to connect to a spray nozzle. Finally, no more leaks from a bad seal or compromising your drinking water due to an inadequate sealing cap. An added benefit is that the-city water inlet adaptor kit enables you to securely close off the water inlet using the new quick connect cap. In fact, this is a permanent solution to all the problems of the screw on inlets. Until now, there has never been a realistic solution to using a quick connect system that looks great left on your RV, jet ski, or outboard motor.
The valve and cap are made from 316 L stainless steel and then electropolished to give protection to RV users. In short, this is the same material hospitals use for surgical equipment. They are made from 316 stainless steel to make them highly rust-resistant. Then, they are electropolished making them even more rust-resistant and, it also, makes them easier to sterilize. Electropolishing closes all the microscopic openings in the metal leaving no place for viruses or bacteria to hide when disinfecting. This is crucial for sanitation purposes. In addition to this, you don't need to touch the water inlet to make a connection. As a result, the city water inlet adaptor kit helps promote a sterile water inlet.